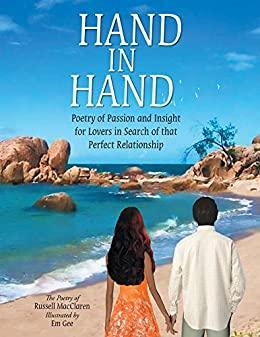 Hand in Hand
Poetry of Passion and Insight for Lovers in Search of that Perfect Relationship.

Available on request, $32 (includes postage). Please email for more information.
A Home for Kitty
And on every road and turn
We have more than cats a few
If you come with me, you'll learn
What fancy cats should do.
The First Godfather
"So you've felt man's pain deeply. We hope you can help remedy this suffering of the human soul. Some of it is in you, just as there is goodness in others you consider enemies. You must learn to feel and engage this commonality. Think of errant souls as those who need you. Don't let them bedevil you. Help them overcome their weaknesses. Loan them your strength. Anticipate their presence, sense their absence."